On a related note to today's xkcd comic it is not possible to have multiple reviews, and still have a 5 star rating.
This comment on Amazon says it all: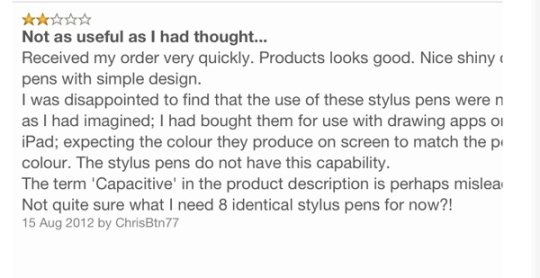 The product it was for was this set of stylii. At less than £3 for them with free delivery they surely must be worth a gamble!